Sumida City Gymnasium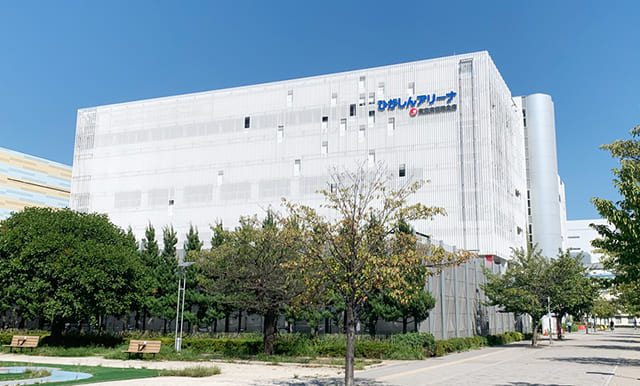 Enjoy a variety of sports at Sumida City Gymnasium.
Sumida City Gymnasium consists of indoor swimming pools, a training room, a main arena, a Budo hall, and rooftop facilities for enjoying a range of sports activities, including futsal. The entire five-story building consists of sports facilities.
The Three Functions of the Sumida City Gymnasium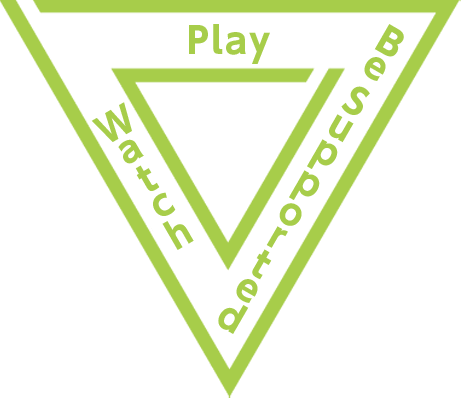 Play

The Gymnasium offers an incredible array of facilities: an arena for martial arts, a pool for a variety of activities, as well as a training room and studio to increase physical strength and promote health.
Watch

We offer residents the opportunity to 'watch' high quality sports in motion with a wonderful selection of top-league national tournaments of basketball, volleyball and badminton.
Be Supported

By providing coaching workshops, support for regional sports clubs as well as community sports activities, we offer an enriched place of overall support to the community.
We welcome not only Sumida Ward residents, but also all people from far and wide. Users can use the facilities as individuals or as groups of at least five people (by reserving a facility). The methods of using Sumida City Gymnasium differ for individual use and group use. Choose the appropriate one from the following menu.
Facilities on all floors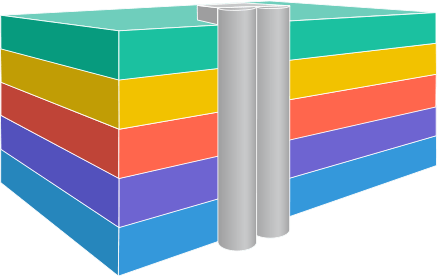 Multi-purpose restrooms are available on every floor of Sumida City Gymnasium, which is an ecologically designed five-story building with roof and wall greening.
Opening Hours
Hours of Use

From 9:00 a.m. to 10:30 p.m. (Rooftop Opening Hours: Until 9:00 p.m. )
Daily Opening Time

8:30 a.m.
Daily Closing Time

11:00 p.m.
Closed Days

The Gymnasium is closed on the 3rd Monday of every month (on public holidays the Gymnasium will be closed the following day).
The Gymnasium will also be closed during the New Year period between December 30 and January 2
The Gymnasium will be closed for 4 days during late November on an annual basis for regular maintenance
Access
Sumida City Gymnasium

Address : 4-15-1 Kinshi, Sumida Ward, Tokyo
View Larger Map
【 Parking Lot 】
Parking Lot Hours

From 5:30 a.m. to 11:00 p.m.
Parking fee (per 30 minutes)

100 yen on weekdays; 200 yen on Saturdays, Sundays, and national holidays
Parking capacity and acceptable maximum vehicle height

100 vehicles; 2.1 m
For individual users, parking is free of charge for up to two hours.
For group users, parking is free of charge for up to two hours for up to five vehicles on weekdays, or for up to three vehicles on Saturdays, Sundays, and national holidays.
Parking is free of charge for the disabled. Users are required to present their parking ticket and a disability certificate at the reception desk on the second floor.
The free parking service does not apply to people participating in competitions or people watching games and matches.